Our NEW plant-based blend is ideal for producing gelatine free mousses, perfect for Vegan and Vegetarian products. Our unique blend is a stabiliser system for instant whip products, creating a soft set, creamy finished texture. Easy to use, and perfect for mousses on their own or as a filling for cakes and patisserie. 
Key Benefits achievable with our Mousse Blend:
Aids setting 
Cold soluble
Cold setting 
Free-from suitable
Use at less than 15% in your recipe
Contains emulsifying ingredients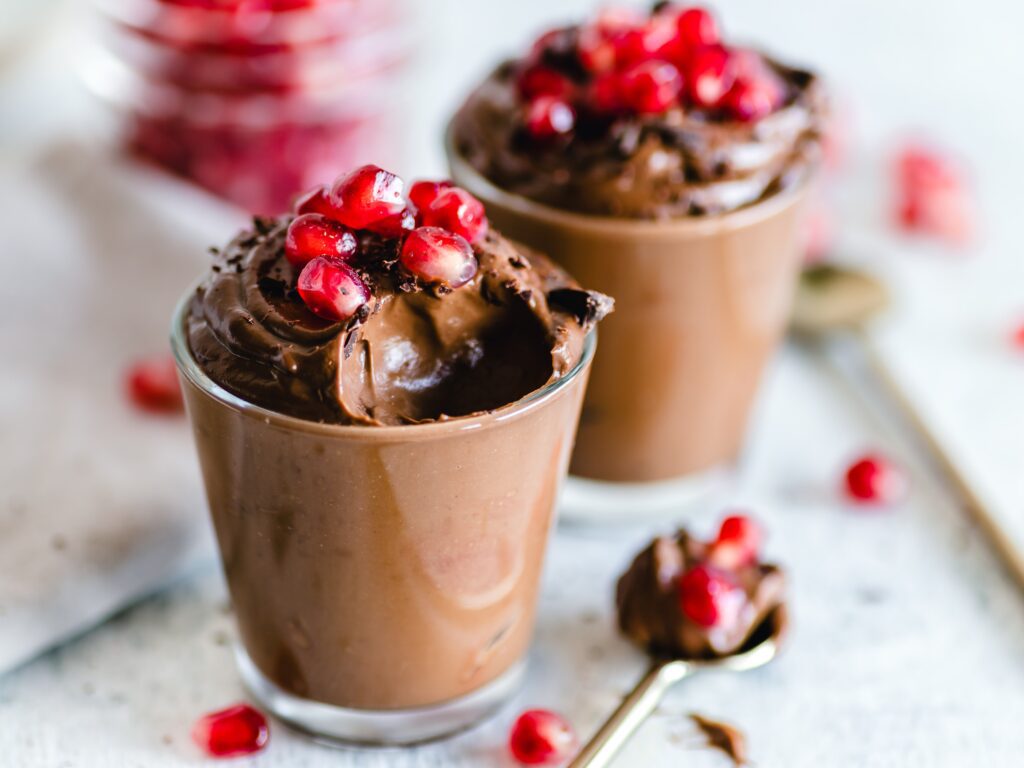 The Vegan Trend is showing no sign of slowing down anytime soon. During 2020's Veganuary there was over 650 new Vegan product launches and over 550 new Vegan options added to restaurant menus. With 72% of 2020 Veganuary's* participants stating they plan to stay vegans, there is no better time to speak to our NPD team about creating Vegan products for your consumers.
*Veganuary Business Support

Suitable for a range of applications. Both sweet and savoury combinations! With the rise in demand for Vegan desserts set to continue, so will the need for creating products with the right taste and texture that are appealing to consumers. Whether it's chocolate mousse with berries and pistachios, savoury mousse canapés or classic trifles with mousse fillings, we can offer support with your new product development.
What's next?
Contact our team using the form below to request a free, bespoke sample pack that will include our unique blend and recipe guidance for you to try. Our NPD team will be on hand to offer advice and technical support to create recipes that suit your consumer demands.