Our Collagen Powder - Your Brand
Using the power of your own brand, why not use our collagen powder to add value to your product offering? Collagen is high profile in the health sector right now and it's never been a better time to offer this functional ingredient as an added benefit.
Collagen hydrolysate has been shown to have a favourable effect on skin, hair, bones, and joints. This protective effect brought about by higher dosages of collagen hydrolysate in joint and bone health is a key valuable product benefit. Furthermore, its functional properties clearly establish collagen as a link between nutrition, wellness, and beauty, another market sector destined for enormous growth according to market researchers.
The body's natural production of collagen slows as we get older, reducing elasticity and beginning the visual signs of aging. Hydrolysed collagen is made of the same amino acids as collagen within your skin naturally but they're in much shorter chains so are more easily absorbed.
Hydrolysed collagen is characterised by its excellent bioavailability and contains almost three times the amount of proline and glycine present in other proteins, thus providing the precise and selective supply of the building blocks necessary for the synthesis of the cartilage matrix.
It is readily soluble in cold water, does not gel in highly concentrated solutions at normal processing temperatures, has a low viscosity, and is easily mixed into other products. It also has no influence on the sensory properties of the finished product.
Studies show that taking collagen supplements for several months can improve skin elasticity, (i.e. wrinkles and roughness) as well as signs of aging.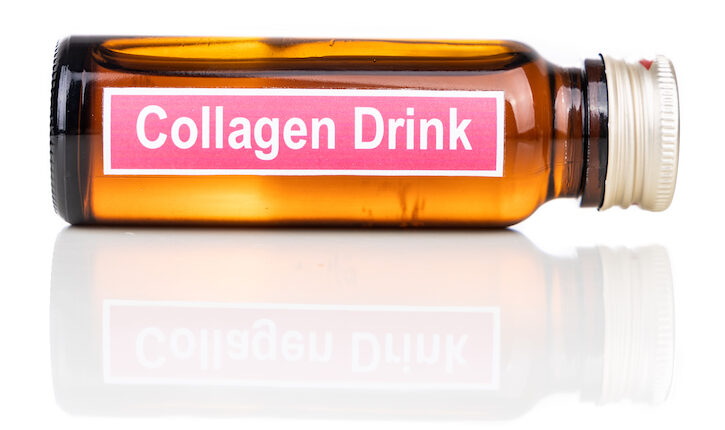 WHO (World Health Organization) have confirmed collagen is safe and that there is no risk involved in consuming larger quantities on a regular basis. A daily dose of 10g collagen hydrolysate over a longer period of time (as a rule at least 3 months) leads to cartilage regeneration and, in turn, to significantly improved joint mobility and less pain. 
Collagen is a high-quality, easily digestible protein that contains neither carbohydrates nor fats. In contrast to other proteins, it has practically no allergenic potential. It is gluten-free and has a typical protein energy content of 345 kcal/100g.
Scientific studies have shown that collagen hydrolysates have a protective effect on joint cartilage, therefore becoming an important food additive for patients suffering from osteoarthritis and for athletes whose joints are subject to extraordinary mechanical stress.
Interested in samples of hydrolysed collagen powder?
Contact us now Tel: +44 (0) 1430 801021 or email sales@healan.com