Gelatine-Free Marshmallow Blend!
Our new and exciting mallow formula is ideal for producing gelatine free marshmallows, perfect for Vegan and Vegetarian products. Our unique blend allows for improved setting times and increased heat stability when compared to gelatine. Easy to use and perfect for artisan mallows and high-speed automated production. 
Key Benefits achievable with our Mallow Blend:
Vegan & Vegetarian
Foam stabiliser
Gelling agent
Heat stable
Easy applicable
Clean label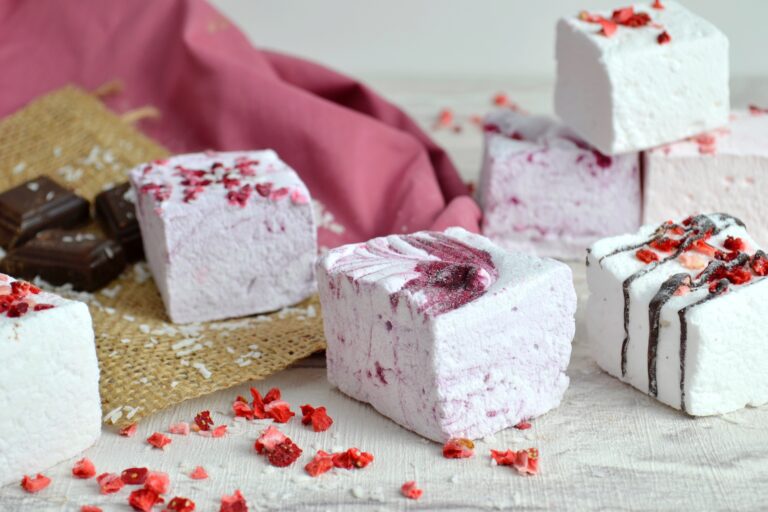 The Vegan Trend is showing no sign of slowing down anytime soon. During 2020's Veganuary there was over 650 new Vegan product launches and over 550 new Vegan options added to restaurant menus. With 72% of 2020 Veganuary's participants stating they plan to stay vegans, there is no better time to speak to our NPD team about creating Vegan products for your consumers. *Veganuary Business Support

Suitable for a range of applications including stand-alone snacks, biscuit fillings, Marshmallow fluff or cereal bar inclusions, combined with the trend for a return of 'Retro Classics', it's an exciting time for the Marshmallow. It seems that Instagram has been full of gourmet, artisan marshmallows being enjoyed by consumers looking for an indulgent snacking experience that is lower in calories, but the one area that is set to develop further, is providing this same experience for Vegan and Vegetarian lifestyles.
What's next?
Contact our team using the form below or email npdsupport@healan.com  to request a free, bespoke sample pack that will include our unique blend, recipe guidance and a selection of pre-made gourmet Vegan Marshmallows for you to try. Our NPD team will be on hand to offer advice and technical support to create recipes that suit your consumers demands.